Prismatch
Ved at købe varen hos os er du altid sikret den bedste pris! Finder du varen billigere inden køb, skal du blot indsende et link til os på info@mammashop.dk inden at du afgiver ordren. Herefter matcher vi prisen!
Sådan gør du:
1) Find varen billigere et andet sted.
2) Sikre dig, at shoppen overholder vores betingelser nedenfor
3) Tag kontakt til os på telefon eller mail. Husk at have et link klar hvor produktet er billigere.
4) Vi nedjusterer beløbet på din ordre efterfølgende!
Betingelser:
- Shoppen skal være dansk.
- Varen skal være på lager.
- Varen må ikke være brugt eller andet der gør, at varen sælges til en speciel pris.
- Varen skal være i samme mængde og stand.
- Prisen der matches ud fra er priser inkl. fragt.
OBS: Prismatch ydes ikke efter at ordren er afgivet. Det er derfor vigtigt, at du retter henvendelse til os med henblik på at få prismatch før at du gennemfører din ordre.
Close
Description
Product Reviews
Pricematch
Delivery
Returning
Need help?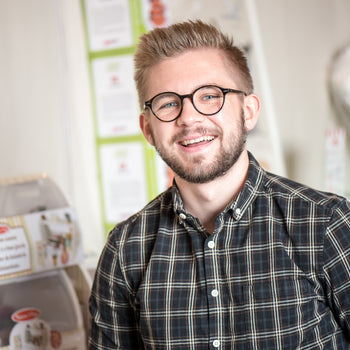 Customer Service Team
- We are here to help!
Description
Varenummer:

CYB-521000533
The Libelle stroller has one of the world's smallest compact folds for easy travel in cars, trains, and planes.
Travel light with the Libelle stroller, for a trip that's smooth, effortless, and most of all fun!

Highlights:
Ultra-Compact
Ultra-Lightweight
One-Hand Recline
Adjustable Legrest
Small Fold Genius
With one of the smallest folds in the world, the Libelle stroller folds into a genius space-saving package that's hand luggage compliant and easy to store in planes, trains, or cars. Lightweight enough to make carrying a breeze and comfortable for sleepy children on the move, the Libelle is here to help you make the most out of your journey.

Tech Specs:
From approx. 6 months (from birth with the use of an infant car seat, sold separately) to approx. 4 years Weight: Supports children up to 25 kg.
Functions:
Travel System From Birth Smooth Front-Wheel Suspension
Care Instructions:
Machine wash fabrics separately in cold water, with mild detergent, on a delicate cycle. Hang dry.
Product Compatibility:
Libelle Bumper Bar CYBEX infant car seats
Kundeservice

E-mail: info@mammashop.dk

Svar indenfor få timer!

Telefon: 36 93 90 22

Mandag-fredag: 10-15

E-mærket

Vi er e-mærket - din garanti for en sikker nethandel!