Prismatch
Ved at købe varen hos os er du altid sikret den bedste pris! Finder du varen billigere inden køb, skal du blot indsende et link til os på info@mammashop.dk inden at du afgiver ordren. Herefter matcher vi prisen!
Sådan gør du:
1) Find varen billigere et andet sted.
2) Sikre dig, at shoppen overholder vores betingelser nedenfor
3) Tag kontakt til os på telefon eller mail. Husk at have et link klar hvor produktet er billigere.
4) Vi nedjusterer beløbet på din ordre efterfølgende!
Betingelser:
- Shoppen skal være dansk.
- Varen skal være på lager.
- Varen må ikke være brugt eller andet der gør, at varen sælges til en speciel pris.
- Varen skal være i samme mængde og stand.
- Prisen der matches ud fra er priser inkl. fragt.
OBS: Prismatch ydes ikke efter at ordren er afgivet. Det er derfor vigtigt, at du retter henvendelse til os med henblik på at få prismatch før at du gennemfører din ordre.
Close
Description
Product Reviews
Pricematch
Delivery
Returning
Need help?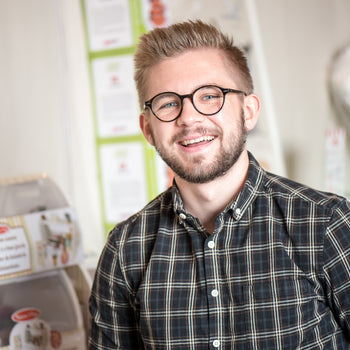 Customer Service Team
- We are here to help!
Description
Varenummer:

BOB-03-001-024-088
With its beautiful danish design, bObles Elephant is without a doubt one of our most iconic and popular tumbling furniture to date. Its hard for us to imagine a children's room today without the elegant and multifunctional Elephant, that can help children reach the top shelf, stimulate movement, and play, or give them something fun to sit on. bObles Elephant can easily contribute to the danish concept hygge, making every child's room cozy and fun.
bObles Elephant is the perfect rocking horse and fun seesaw for children of all ages. Put together with bObles Chicken you are guaranteed hours of fun for you and your baby on maternity or paternity leave. When your baby is laying on the stomach on the Chicken and Elephant, both neck and back are strengthened while feeling the fun tilting sensation. Your toddler can try to tilt back and forth or from side to side while sitting on bObles Elephant and as your child grows bigger, dare to do the tilt standing up while balancing on your feet.
bObles' Marble Nature tumbling furniture is a beautiful and multifunctional addition to your home. With inspiration from earth, clay, sand, water, and moss, the warm colors blend into your interior design and have a both playful and calm look – that benefits children and their parents.
Measurements: H31 x L55 x W21 cm
Kundeservice

E-mail: info@mammashop.dk

Svar indenfor få timer!

Telefon: 36 93 90 22

Mandag-fredag: 10-15

E-mærket

Vi er e-mærket - din garanti for en sikker nethandel!