Prismatch
Ved at købe varen hos os er du altid sikret den bedste pris! Finder du varen billigere inden køb, skal du blot indsende et link til os på info@mammashop.dk inden at du afgiver ordren. Herefter matcher vi prisen!
Sådan gør du:
1) Find varen billigere et andet sted.
2) Sikre dig, at shoppen overholder vores betingelser nedenfor
3) Tag kontakt til os på telefon eller mail. Husk at have et link klar hvor produktet er billigere.
4) Vi nedjusterer beløbet på din ordre efterfølgende!
Betingelser:
- Shoppen skal være dansk.
- Varen skal være på lager.
- Varen må ikke være brugt eller andet der gør, at varen sælges til en speciel pris.
- Varen skal være i samme mængde og stand.
- Prisen der matches ud fra er priser inkl. fragt.
OBS: Prismatch ydes ikke efter at ordren er afgivet. Det er derfor vigtigt, at du retter henvendelse til os med henblik på at få prismatch før at du gennemfører din ordre.
Close
Description
Product Reviews
Pricematch
Delivery
Returning
Need help?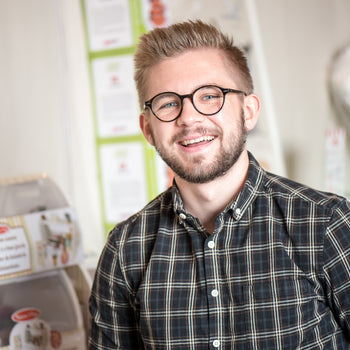 Customer Service Team
- We are here to help!
Description
Varenummer:

BOB-03-001-016-022
bObles medium Elephant is a great piece of tumbling furniture for children of all ages. Elephant is an important part of both the baby's, toddler's, and child's motor skill development.
Laying on top of bObles Elephants rounded back is a great way for the newborn baby to strengthen the neck. By laying in Elephants stomach the older baby can strengthen the back while rocking back and forth. When your child is old enough to learn how to walk your child can practice pulling him or herself up with the support of bObles Elephant. Because of the soft surface and material bObles Elephant will not harm neither your child nor living room floor.
Elephant has already become an iconic piece of furniture in a classic danish design. With its many different functions, bObles Elephant is part of the décor in both the children's room as well as the living room, kitchen, and bathroom. You can use it as both a chair and rocking horse or as part of a great obstacle course tumbling through the house.
bObles' Marble Nature tumbling furniture is a beautiful and multifunctional addition to your home. With inspiration from earth, clay, sand, water, and moss, the warm colors blend into your interior design and have a both playful and calm look – that benefits children and their parents.
Measurements: H20 x L37 x W16 cm
Kundeservice

E-mail: info@mammashop.dk

Svar indenfor få timer!

Telefon: 36 93 90 22

Mandag-fredag: 10-15

E-mærket

Vi er e-mærket - din garanti for en sikker nethandel!